Customer Reviews
Write a Review
Ask a Question
Filter Reviews:
kids
stroller
doona
car seat
penny
thing
baby
seat
daughter
05/01/2020
Tifani B.
United States
More then amazing.
I ordered my doona when it was on sale and because of that it was back ordered, witch originally was ok but then I went into premature labor and doona sent out my car seat / stroller so I would have it to be able to take my baby home from the hospital in. The company is amazing and so is my doona I love everything about it. worth the full price and so much more with the service I got from the company I recommend them to everyone.
03/01/2020
Arion L.
United States
Love my doona!
I ordered the doona after reading reviews because I'm 5"1, travel often and didn't want to purchase a bulky transportation system! Even while ordering during Christmas, it arrives within 5 days, was full assembled and was perfect! We can't wait for baby to arrive and love our doona! It's worth every penny and FAA approved for flight, easy for car travel and overall super easy to manage/fold.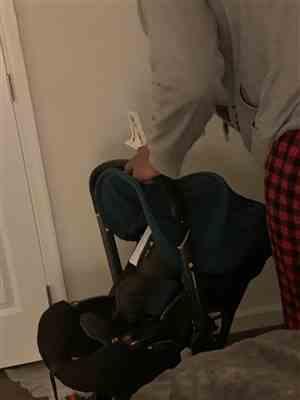 30/11/2019
Jo T.
United States
Compromise anywhere else!
Top 3 of all our baby purchases! I roll it to/from the car, and only lift it to put it in/take it out. Otherwise, we're rolling! No walking to/from the trunk in the pouring rain or Florida heat to put away a regular stroller base, then doing it again when we're going home. No waking baby. Compact for shopping, and has a zero-turn radius. Love that the expandable handle also serves as a safety feature when riding in the car. Just buy it already.
28/11/2019
Leslie
United States
Doona is my Best Friend!
I consider Doona my best friend, she makes mother hood smooth ride!! Easy to get the baby in the car and out, if my baby falls sleep there's no worries. The baby will continue to sleep and I will be able to carry on with my errands ! I don't need my husband to carry it!! I don't need muscles jajaja !! Doona is worth every dollar!!