Customer Reviews
Write a Review
Ask a Question
Filter Reviews:
kids
stroller
doona
car seat
penny
thing
baby
daughter
02/04/2020
Anonymous
United States
I recommend this product
Baby Scott
Perfect. Delivered on time.
02/04/2020
Catherine W.
United States
I recommend this product
Love it
We love it. Its so easy to use. There is only a few cons it can be little heavy before you open the legs out. Second the color to pick from are very limited. Other than that we love it
02/04/2020
Shellyanne W.
United States
I recommend this product
Easy to use very convenient.
Easy to use very convenient.
28/03/2020
Ashton C.
United States
I recommend this product
The BEST THING EVER INVENTED
This is the number one thing I would recommend to any mom!! It's so convenient. If you are thinking about getting anything else, just don't!! This is what you need.
16/03/2020
Rachel J.
United States
I recommend this product
Life Saver
I received this car seat/stroller as a gift and we are in absolute love with it! It's so convenient and super easy. I get a lot compliments and always give demonstration how it works as well. I would recommend this car seat/ stroller to every expecting mom. Great for when you have to run errands all day on a Saturday. Getting in and out the car is super easy and none stressful at all!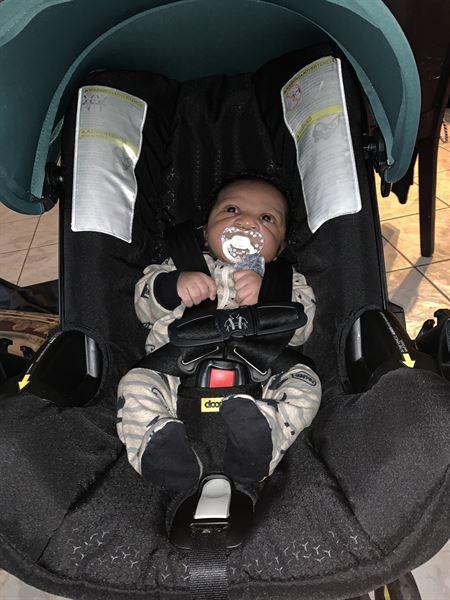 13/03/2020
Patty V.
United States
I recommend this product
BEST STROLLER!
As a first time mom, this stroller/car seat made my experience extremely easy. This stroller is super convenient, especially for all the dads out there. Sometimes it takes the daddies a little longer to understand strollers and how they function. This Doona stroller makes it easy for both parents. It opens and closes in 2 seconds! With this stroller you don't have to worry about carrying around a car seat and a stroller to each car. I live in NYC and public transportation is used 95% of the time. This stroller is bus and train friendly. I will be attaching some photos just to show you all how convenient this stroller truly is. I have already recommended this stroller to over 6 people and they have purchased it. I also get stopped and asked about my donna stroller frequently and i'm always happy to give them alllll of my positive feedback. Again, truly the best stroller!
12/03/2020
Anonymous
United States
I recommend this product
I love it
Excelente muy practica
11/03/2020
Kellie M.
United States
I recommend this product
Amazing!
I have 3 kids and bought this for my youngest believe me I wish I had one when my older kids where little. I absolutely love my doona and I get so many people asking me about it. Heck my sister after seeing mine bought one. If you are hesitant don't be just buy it. It's totally worth the money.
10/03/2020
Katalina J.
United States
Money well spent!!
Makes thing so much easier. I love the doona!
08/03/2020
MamaKenz
United States
My Favorite
I absolutely love this stroller/car seat combo... it is without a doubt worth the money. I have an 11yr old so when surprise I'm pregnant again 11yrs later, the one thing I remembered hating was dealing with the car seat and the stroller... I'm pretty small so lugging that around was a nightmare.... I saw the doona online one day and thought wow that's an awesome gadget and I wasn't even pregnant or thinking about being pregnant at the time. But I never for got the name!! I recommend it to everyone I know and strangers alike....love love love this car seat/stroller!!!!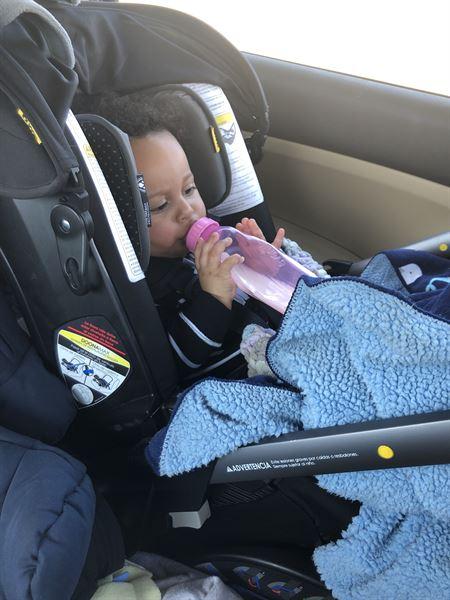 08/03/2020
Maria S.
United States
07/03/2020
Dave M.
United States
Awesome!
Extremely helpful and fancy
06/03/2020
Angie M.
United States
EASY & CONVENIENT
I haven't used this item yet but am excited to use it when baby girl arrives. I have heard nothing but great things about this product. I have stopped ladies in stores who I see have one and ask their input on it and they say they love it and its totally worth every penny! Im so excited to use it!
05/03/2020
Steff
United States
Spoiled with this!
New mom here so when my husband spotted the advertisement for this in the baby store he said you need this!! We purchased and fell in love with it immediately - we travel A LOT so this came in handy big time!! Our son is now 17 months and just close to the max weight and I am so sad to give this up. Now we have to figure out how to travel with a car seat and stroller :( This car seat/stroller spoiled us, so Doona needs to step up their game and make one for 35lbs+!! :) I recommend to all parents!!
03/03/2020
Cynthia T.
United States
Best product ever
Great! Easy to use right out of the box.
02/03/2020
Anonymous
United States
Bought as a gift.
I didn't use it myself but my son & daughter-in-law let me know they first saw it at their daycare and knew they had to have it for their next baby.